Welcome to
RiverGum Cruises
Join your hosts, James and Sandra, on their brand new boat 'Qatar' for a relaxing cruise up or down the Murray River, enjoying the quiet, smooth waters around Waikerie. Get up close and personal with nature and see the unique bird life, native flora and local fauna while cruising past 100 foot majestic limestone cliffs and glorious native gum and mallee trees on the picturesque banks of the River Murray.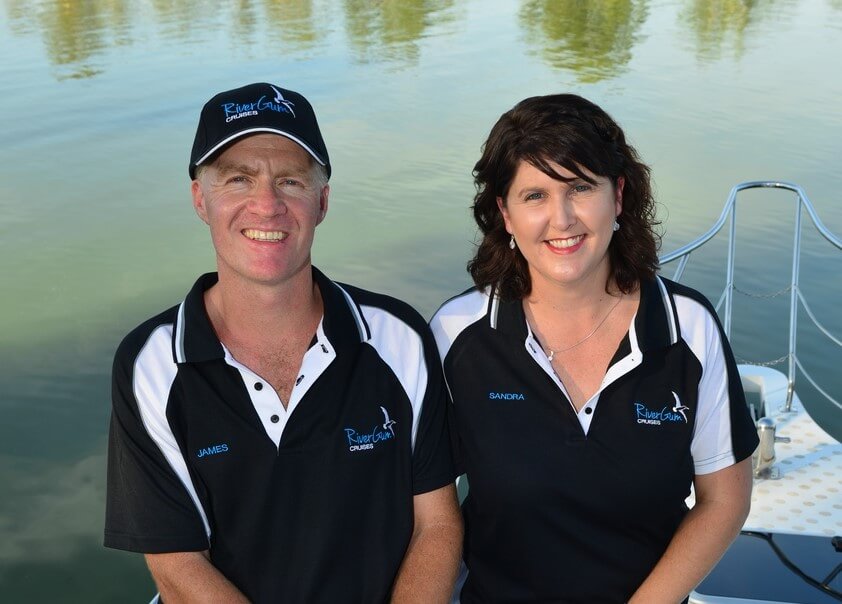 Enjoy uninterrupted views of the incredible landscape from different areas of the boat or sit back and relax in our air-conditioned cabin. We offer short 2 or 3 hour cruises at different times of the day, including a Sunset cruise. Our Delightful Day Cruises showcase local attractions including Banrock Station, Caudo Vineyard, Overland Corner & Lock 2 for unique dining experiences. Enjoy a local platter and a range of beers and local wines from our licensed bar on all our cruises as we journey along the River Murray for a truly serene experience.
All our cruises are ideal for your next family get together with family and friends, clubs, birthdays, Christmas functions or even your business lunch. We cater for up to 11 passengers but welcome couples, families and groups of all sizes. We can also do a Design Your Own Cruise so talk to us about your ideas and we will assist you in designing the perfect event.
Get in touch with us to find out about the perfect river cruise, then sit back, relax and let us take the wheel. See the Murray River like it was meant to be seen!
Choose from a variety
of our luxurious cruises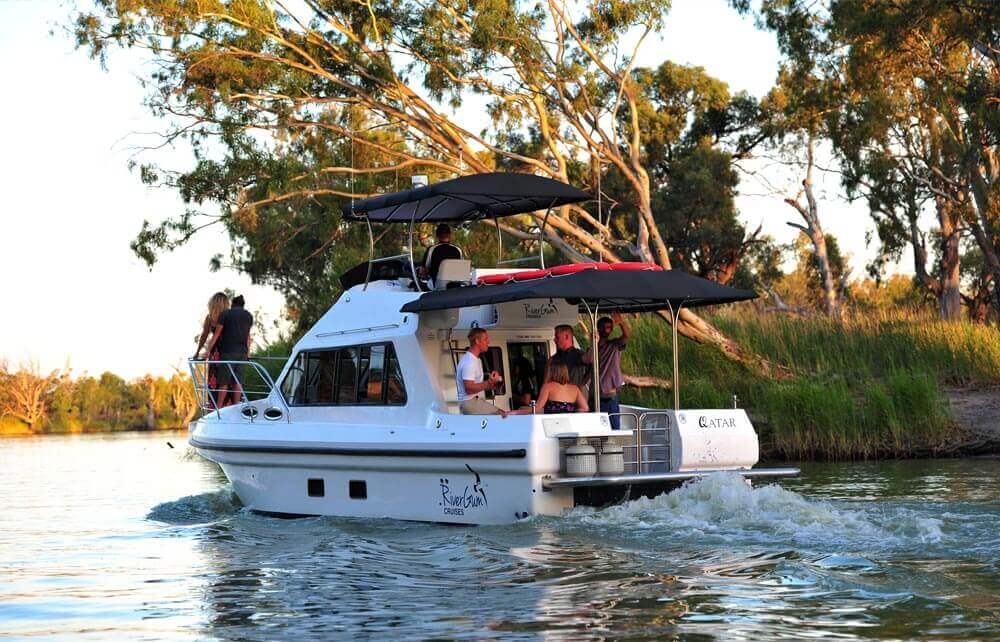 Design Your Own Cruise to suit you!       We can stop for a swim, you can throw a fishing line in or have a BBQ on board!
Over 14 years and many, many long hours the boat has undergone major reconstruction to become a luxurious 35 foot river cruiser   surveyed for 11 passengers.
James and Sandra have brought their dream of sharing their unique river lifestyle with others to life.
Book now and join them on 'Qatar' for a memorable journey as they share their beloved river with you.
Upcoming Cruises
These are the Cruises that we have booked in but we are available most days with a minimum of 24 hours notice.
We would like a minimum of 4 people on board for the cruise to go ahead.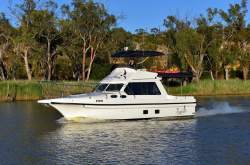 Ramco Redgum Cruise

– 

11.00am – 1.00pm

A leisurely cruise downstream to Ramco seeing the houseboat marina, wildlife and the majestic limestone cliffs.                          Then cruise back upstream to the Waikerie riverfront while admiring the abundant bird life and marvelling at the beauty.

Please phone for bookings 0477 333 896

Wednesday 18th July 2018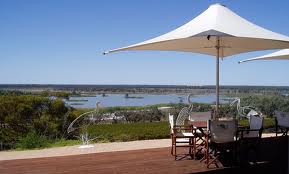 Banrock Station – Morning Cruise                             
               –
8.00am – 4.30pm
Cruise the mighty Murray River aboard Qatar to arrive at Banrock Station after midday to enjoy a sumptuous meal and local wines.  Then be transported back to Waikerie in the Rivergum Shuttle Bus.
Please phone for bookings 0477 333 896
Saturday 25th August 2018
Read our guests reviews
on Trip Advisor
Beautiful sunny day to watch nature at it's best while cruising gently along the River Murray.
Sandra & James hospitality while cruising was great and enjoying a platter and complimentary drink. James knowledge of the different sites along the way was very interesting. Enjoying the fresh breeze out on the bow of the boat sipping on a glass of bubbly is always pleasure.
Lunch at Banrock was very tasty end to the cruise. Then safely taken by bus back to Waikerie.
Sandy N
Subscribe to our Newsletter